The Revenant (feat. John Etheridge)

The first single from my new album is out today. I wasn't sure which track to release first, but decided on Track 12 The Revenant as I totally love John Etheridge's two wondrous guitar solos as well as Steve Lodder's fantastic keyboard solo.
The only issue with the second guitar solo was where to fade it. It was so good I asked Kenny Jones, the engineer, to push the fade out a bit further, then a bit further and further still till Kenny said "I can't go any further. There's no more left, he stopped playing". So I asked Kenny to raise the volume a bit on the long last flutter.
The album due out on May 17th, is a collection of fourteen tracks loosely imagined as a noir film soundtrack - some solo acoustic, a bit of rock, a piano saloon number, a western theme, some blues and jazzy tracks with "Jazziachi" trumpet and other things. You can download the track below or check it out on Spotify where's there's a little animation too.
I'll release some more tracks before the album release - sign up for my mailing list below for the latest updates & exclusives

In the meantime, thanks for listening
 
Jake Aaron
27 Feb 2023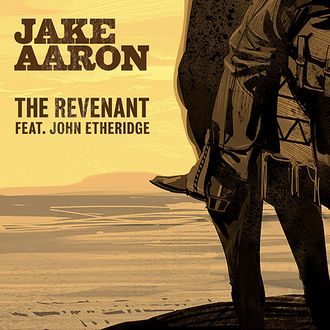 The Revenant (feat. John Etheridge)
Jake Aaron