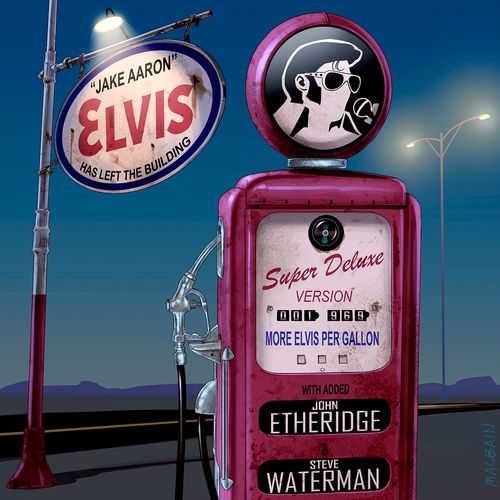 RELEASE DATE: 12th Dec 2022  
FORMAT: CD / Digital 
AVAILABLE FROM: iTunes, Apple Music, Spotify, jakeaaron.com 
Acoustic Guitar: Jake Aaron 
Hammond: Steve Lodder 
Electric Guitar: John Etheridge 
Trumpet: Steve Waterman 
Tenor Sax: Karen Sharp 
Bass: Davide Mantovani 
Drums: Marc Parnell 
Music by: Jake Aaron 
Arranged by: Steve Lodder 
Engineer: Kenny Jones 
Mixed by: Paul Nickson 
Elvis Has Left The Building  
(Super Deluxe Versions)
RELEASE DATE: 12th Dec 2022

V1 feat Steve Waterman
V2 feat John Etheridge
I'm recording a new album due out in 2023 with the brilliant players from my first album and it is a real honour to be joined by the phenomenal John Etheridge on electric guitar and Steve Waterman on trumpet on some of the tracks. They join Steve Lodder on Hammond, Karen Sharp on tenor sax, Davide Mantovani on bass and Marc Parnell on drums.
Whilst we were in the studio I couldn't pass up the chance to revisit "Elvis Has Left The Building" from my last album. These two versions with John and Steve are the result of a couple of those sessions. They are similar but quite different in vibe - the idea was that one would be for aficionados of the trumpet, the other of the electric guitar.
The artwork on the single and album is by the fantastic Anthony Macbain who I'd been corresponding with for about five years prior - finally he had a slot!
There's a wonderful animation of the artwork by Aaron Cornette on YouTube  
Thanks for listening
Jake Aaron
December 2022 
if you'd like a copy of the limited run CD which includes a download and the artwork on an A5 flyer see the music page